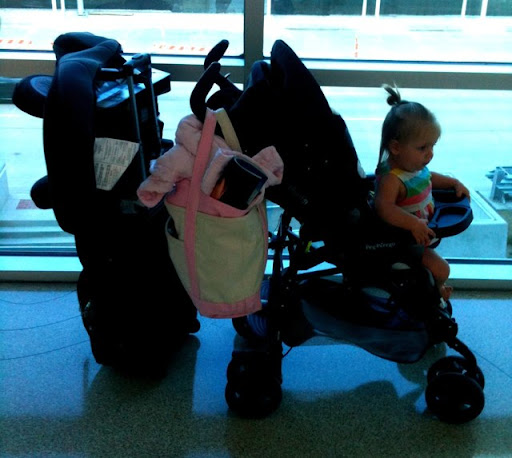 Recently Isabelle and I went on a big outing.
& by BIG I mean Huge.
We flew to San Antonio to see my aunt and uncle.
It was just as fun, relaxing, yummy-food-eating time as I had hoped for!!
The craziest part of the trip was the airport! The adventure started from 730 Saturday morning, when Isabelle and I had our flight!! We made it there in good time, then the juggling ensued. I had a stroller + car seat + bag + carry on bag.
To say that I packed light is an understatement considering we would be gone for 3 days.
{I thought I would share a pic of the cutest world traveler. More to follow of our adventure south!!}