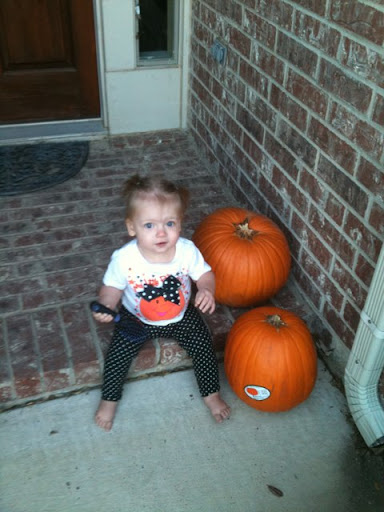 The sweetest pumpkin ever!!
Isabelle loves•loves•loves pumpkins! She thinks she is such a big girl around them since she can touch them/push them over! It is hilarious. She is going to be a little Scary Spider* can't wait!
Ibelle had a Halloween parade at school yesterday, my guess is all the littles looked adorable! She came even came home with a little trick-or-treat bag of candy!! (no lie!). So cute! Good thing m and dad Love candy.
Today we are going with her friends to a Fall Festival; should be a lot of fun!
(want to see little-bitty-halloween-Ibelle: http://desireeanddyer.blogspot.com/2009/11/mombro.html)
(* thanks mpc!!)